Skal Europe wishes Merry Christmas and Happy New Year 2021
Dear Friends and Skalleagues,
Our European Committee has existed since July 14th. Almost 6 months! What have we been doing during this time? Nothing strongly visible! However…
The establishment of the structure, the organization of its functioning allowed the members of the Committee to get to know and appreciate each other. We're a team that doesn't need long discussions to understand each other, make decisions, and take action.
We have set up a website to help Skalleagues to do Business Among Friends. We have selected Paolo BARTOLOZZI, who besides being president of the Rome club, is at the head of a company specializing in the design of websites for tourism professionals. This "Visit Europe With SKÅL" site is a B2B site, which will allow you to search by activity and by country. This is a different take on the general site (Torremolinos), which puts companies ahead of members. So that's a real plus on a professional level. Generally the presence on such a tool is expensive. But, for members of the European Aera Committee it is included in the membership fee.
Paolo introduces you to the site below and what you need to do quickly to be listed for FREE. Here is a concrete achievement, which puts Skål at the service of its members. Some countries and regional committees look at us with envy….
Europe is also good practice. Our Vice President Armando BALLARIN is responsible for highlighting them. He explains how. It is important to value and reward Skalleagues who make an effort.
It is also by looking around that we can develop our visibility.
In less than 6 months I think it is a good result, and I would like to take this opportunity to thank all those who actively participated in this result, without forgetting the precious help and support of the SKÅL office team INTERNATIONAL in Torremolinos.
It remains for me to wish you a happy New Year's Eve, which I hope will make you forget this difficult period, and mark the change of course towards a future where rebirth will be on the agenda every day. I wish you all, your loved ones a Merry Christmas, and a Happy New Year 2021.
Skål!
Eric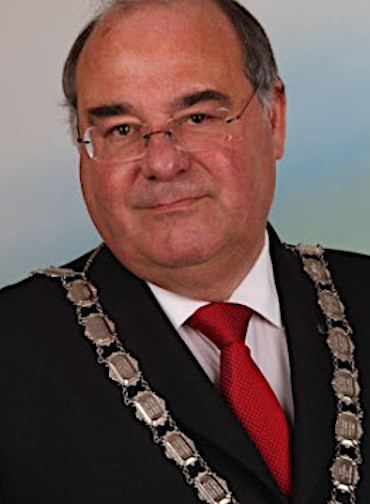 Cher(e)s Skallèagues et ami(e)s,
Notre Comité Européen, existe depuis le 14 Juillet dernier. Presque que 6 mois! Qu'avons-nous fait pendant ce temps? Rien de fortement visible! Cependant…
La mise en place de la structure, l 'organisation de son fonctionnement ont permis aux membres du Comité d'apprendre à se connaitre et s'apprécier. Nous sommes une équipe qui n'a pas besoin de longues discussions pour se comprendre, prendre des décisions, et agir.
Nous avons mis en place un site web pour aider les Skallèagues à faire du Business entre Amis. Nous avons sélectionné Paolo BARTOLOZZI, qui outre le fait qu'il soit président du club de Rome, est à la tête d'une entreprise spécialisée dans la conception de sites internet pour les professionnels du Tourisme. Ce site «Visit Europe With SKÅL», est un site B2B, qui permettra de faire des recherches par activités et par pays. C'est une approche différente du site général, de Torremolinos qui met en avant les sociétés avant les membres. C'est donc un véritable plus sur le plan professionnel. Généralement la présence sur un tel outil coûte cher. Mais, pour les membres du Comité Régional Européen c'est inclus dans la cotisation.
Paolo, vous présente, ci-dessous le site, et ce qu'il vous faut faire rapidement pour y figurer GRATUITEMENT. Voici une réalisation concrète, qui met le Skål au service de ses membres. Certains pays et Comités régionaux nous regardent avec envie….
L'Europe c'est aussi de bonnes pratiques. Notre Vice Président Armando BALLARIN est chargé de les mettre en valeur. Il vous explique comment: Il est important de valoriser et récompenser les Skallèagues qui font des efforts.
C'est aussi en regardant autour de nous que nous pouvons développer notre visibilité.
En moins de 6 mois je pense que c'est un bon résultat, et j'en profite pour remercier toutes celles et ceux qui ont participé activement à ce résultat, sans oublier l'aide précieuse et le soutien de l'équipe du bureau SKÅL INTERNATIONAL à Torremolinos.
Il me reste à vous souhaiter de joyeuses fêtes de fin d'année, qui je l'espère vous feront oublier cette période difficile, et marqueront le changement de cap vers un futur où la renaissance sera au programme de tous les jours. Je vous souhaite à Tous, à vos proches un Joyeux Noël, et une Bonne année 2021.
Skål!
Eric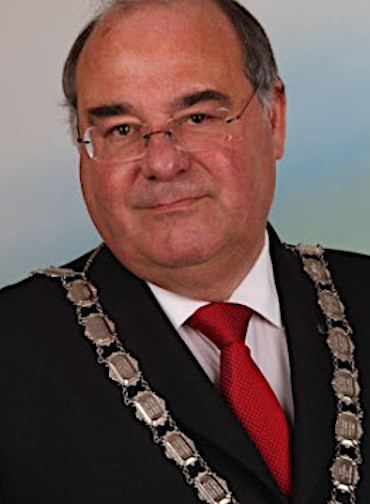 Estimados Skalleagues y Amigos, Nuestro Comité Europeo existe desde el 14 de julio. Casi 6 meses! Qué hemos estado haciendo durante este tiempo? Nada muy visible! Sin embargo…
El establecimiento de la estructura, la organización de su funcionamiento permitió a los miembros del Comité conocerse y apreciarse entre sí. Somos un equipo que no necesita largas discusiones para entenderse, tomar decisiones y actuar.
Hemos creado un sitio web para ayudar a Skalleagues a hacer negocios entre amigos. Hemos seleccionado a Paolo BARTOLOZZI, que además de ser presidente del club de Roma, está al frente de una empresa especializada en el diseño de sitios web para profesionales del turismo.
Este sitio "Visite Europa con SKÅL" es un sitio B2B, que le permitirá buscar por actividad y por país. Esta es una versión diferente del sitio general (Torremolinos), que coloca a las empresas por delante de los miembros. Eso es una ventaja real a nivel profesional. Generalmente, la presencia en una herramienta de este tipo es cara. Pero, para los miembros del Comité Europeo Aera, está incluido en la tarifa de membresía. Paolo le presenta el sitio a continuación y lo que debe hacer rápidamente para aparecer en la lista GRATIS.
Este es un logro concreto que pone a Skål al servicio de sus miembros. Algunos países y comités regionales nos miran con envidia….
Europa también es una buena práctica. Nuestro Vicepresidente Armando BALLARIN es el encargado de destacarlos. Explica cómo. Es importante valorar y recompensar a los Skalleagues que se esfuerzan. También es mirando a nuestro alrededor que podemos desarrollar nuestra visibilidad. En menos de 6 meses creo que es un buen resultado, y me gustaría aprovechar esta oportunidad para agradecer a todos los que participaron activamente en este resultado, sin olvidar la valiosa ayuda y apoyo del equipo de la oficina de SKÅL INTERNATIONAL en Torremolinos.
Me queda desearles una feliz Nochevieja, que espero les haga olvidar este difícil período, y marque el cambio de rumbo hacia un futuro donde el renacimiento estará en la agenda todos los días.
Les deseo a todos ustedes, sus seres queridos, una Feliz Navidad y un Próspero Año Nuevo 2021.
Skål!
Eric