Thanks to European Clubs and National Committees the traditional ITB get-together happened also this year.
On the 8th of March Skal Germany, with the collaboration of Skal Italia, organized the traditional meeting of Skalleagues attending the ITB show. Unlike the other years, Skal did not have a stand. However, the collaboration between European Clubs and National Committees made the event possible… and it was a success!
Skal Members from Germany, Spain, Croatia, Czechia, Italy, Austria, Switzerland, India, Nepal, USA, and Georgia came to the Region Sardinia (Italy) stand that hosted the event. Ms Roberta Loi, a Member of the Sardinian Tourism Council, welcomed the participants and highlighted the excellencies of the destination such as the natural and cultural environment, the rich archeologic, historical, and folk heritage, and the food and wine production. Jo Jungwirth, President of Skal Germany, thanked Ms Loi for the hospitality and together they called the traditional Skal toast.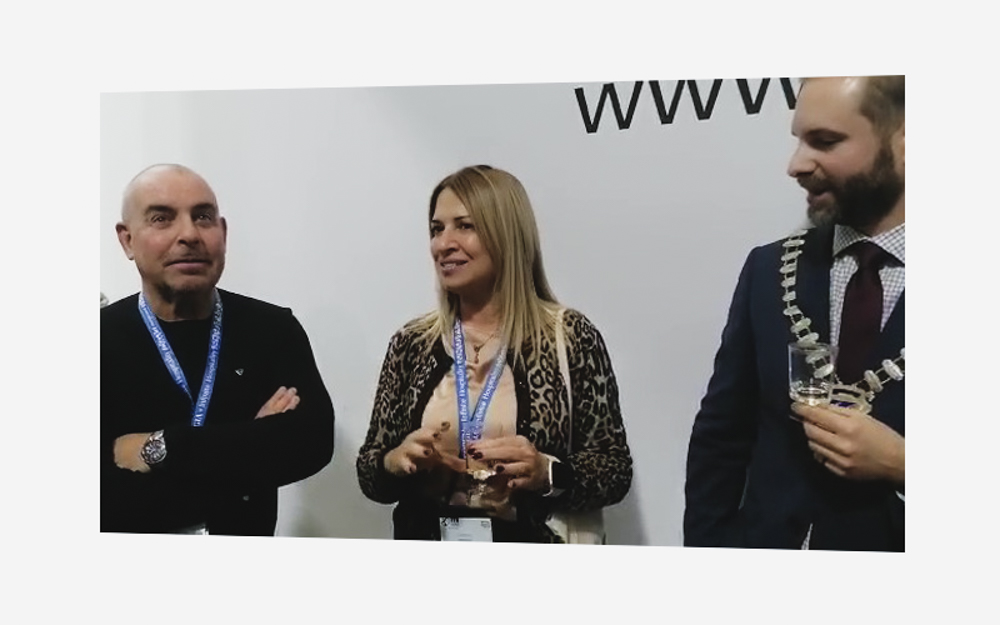 The event lasted over an hour and Sardinian co-exhibitors on the stand had the opportunity to discover Skal and to chat with Skalleagues over a glass of wine. The relaxed and happy atmosphere, together with the level of participating Skalleagues, offered an excellent showcase of the spirit of the association generating interest and, perhaps, the foundation of new Clubs.
As the 8th of March is International Woman's Day, what better picture occasion than this international get-together:
In the meantime, friendship bounds were renewed, and new ones were born. Flags have been exchanged and new twinnings are in the air. More clubs and National events go international. More core value initiatives are being shared among Clubs, like with the Sustainability Awards. More young members participate and look forward to a broader and increasingly international activity and commitment. Germany gives an excellent example of young commitment, with millennials being elected at Club and National offices.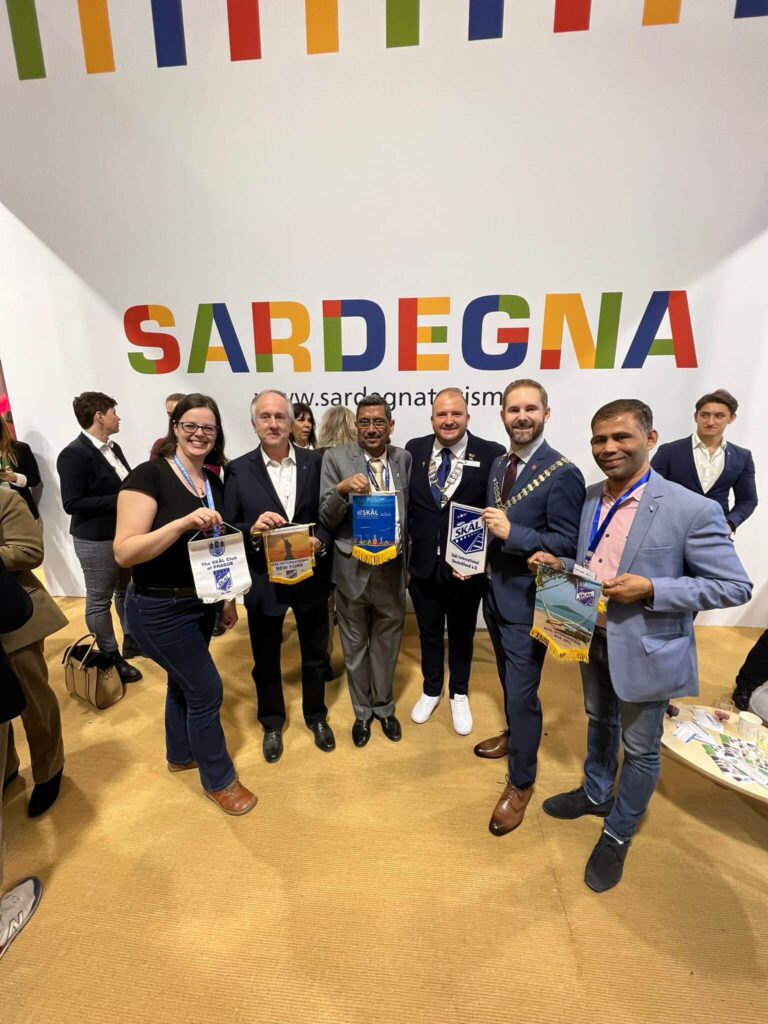 Finally, this meeting shows how it's possible to overcome obstacles, such as the prohibitive fees of the show this year, through collaboration between Clubs, National and Area Committees. Jo Jungwirth and Skal Germany spread the word. Paolo Bartolozzi, Skal Italia IC and exhibiting for Ospitalità Del Conte at the Sardinia stand, could negotiate with the Sardinia Region for the area of the get-together. Skal Bonn and Skal Berlin provided logistics, manpower, and lots of enthusiasm.
Thank you Regione Sardegna!
Thank you, Skal Germany, and Skal Italia!
---