In this exclusive interview, we sit down with Luca Albano, the Director of Italy & Partnership EU at Customer Alliance, a prominent player in the realm of online reputation management.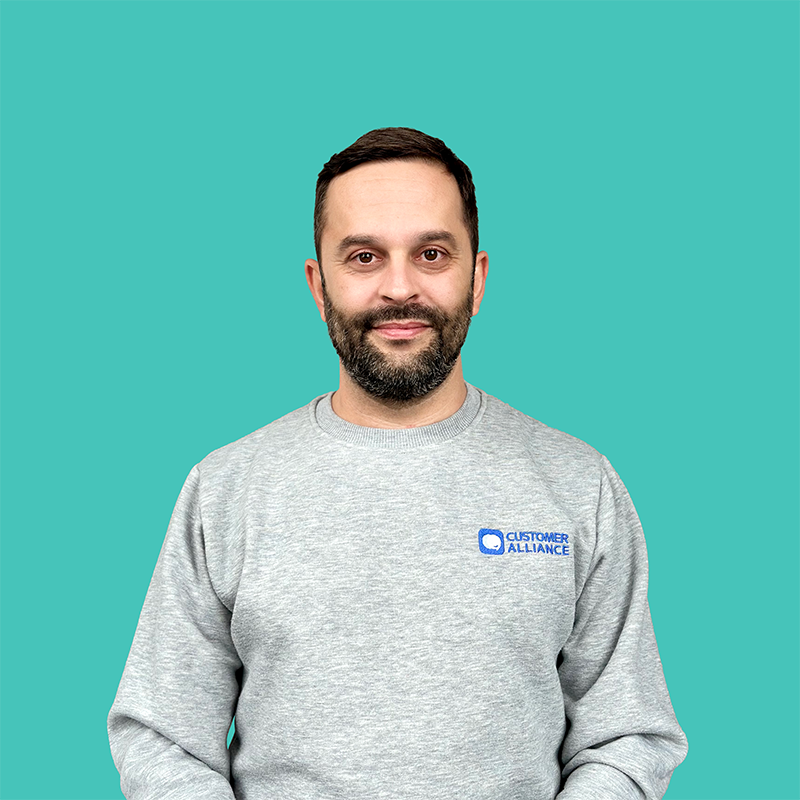 With over 8 years of experience in the digital landscape, Luca Albano, a member of Skal Roma, sheds light on the dynamic intersection of technology and guest feedback in the hospitality industry. He also delves into how Customer Alliance empowers businesses to excel in guest satisfaction and reviews, all while aligning with sustainable tourism practices. Join us as we explore the insights and innovations driving the future of hospitality.
SE: Good day, Luca! We're thrilled to have you here. Could you share a bit about your background and your journey with Customer Alliance?
LA: Of course! I'm Luca Albano, Director of Italy & Partnership EU at Customer Alliance. Over the past 8 years, I've immersed myself in various facets of the digital landscape, from sales and business development to crafting strategies for digital customer experience and feedback management across diverse sectors.
In my current capacity, I spearhead the exploration of new business avenues. I educate key stakeholders about seamlessly integrating our solutions into their technology infrastructure, all while ensuring every department recognizes the financial advantages we bring. Additionally, I prioritize a seamless onboarding process for our customers and maintain transparent communication between our clients and the dedicated teams at Customer Alliance.
What truly fuels my work is the quest for innovation. I firmly believe in staying at the forefront of industry trends to ensure we consistently offer the best to our partners. On that note, I'm excited to share that I recently joined Skål Rome in May 2023, eager to contribute my wealth of hospitality knowledge and innovation across the network.
SE: That's wonderful to hear, Luca. It sounds like you bring a wealth of experience and enthusiasm to the table. Now, could you tell us how Customer Alliance empowers businesses to effectively manage guest feedback and reviews?
LA: Absolutely. At Customer Alliance, we're on a mission to empower businesses to not just meet but exceed people's expectations. Our Software-as-a-Service platform simplifies the process of capturing, understanding, sharing, and acting on feedback. It provides a comprehensive view of satisfaction metrics at every touchpoint with guests and equips you with the tools to manage feedback and reviews intelligently. Think of it as a GPS for the guest journey.
With our platform, you can enhance your online visibility and manage feedback efficiently, without sacrificing additional time. It's all about taking control of your guest satisfaction.
What sets our solution apart is its comprehensiveness. We've consolidated all necessary tools into one platform, from handling guest reviews to automating surveys and analyzing satisfaction metrics. This not only gives you an edge in today's competitive market but also guarantees a lasting, positive impression on every guest you serve.
SE: That's truly impressive, Luca. Now, how does Customer Alliance align with sustainable tourism?
LA: Guest satisfaction is significantly enhanced when businesses use feedback to make tangible improvements in service. This not only leads to increased repeat visits and higher occupancy rates but also paves the way for sustained economic growth. More job opportunities are created within the local community as a result.
We champion a paperless feedback system, employing methods like email and QR codes to reduce waste associated with traditional surveys. Hotels can use these surveys to gauge how much guests value their green initiatives, guiding them towards other sustainable actions and reinforcing the adoption of eco-friendly practices. By intertwining economic growth with environmental consciousness, our platform helps businesses shape a more sustainable future.
SE: That's a commendable approach, Luca. Finally, could you share insights on the evolving relationship between technology and guest feedback in the hospitality industry?
LA: Certainly. The relationship between technology and guest feedback in the hospitality industry has undergone significant evolution in recent years. Technology has become an essential enabler, enabling businesses to capture and analyze guest feedback in real-time, leading to swift improvements and enhanced guest experiences. Online reviews and feedback platforms have given customers a powerful voice, and businesses that embrace this technology can adapt and thrive.
Furthermore, technology allows for a proactive approach to guest feedback, enabling businesses to anticipate needs, tailor services, and personalize experiences. As the industry continues to evolve, data-driven insights from technology platforms like Customer Alliance are instrumental in shaping strategic decisions, driving innovation, and ultimately ensuring that the hospitality sector remains guest-centric and competitive. Overall, the synergy between technology and guest feedback is a transformative force, empowering businesses to create memorable and satisfying experiences while fostering continuous improvement.
SE: Thank you for sharing your valuable insights, Luca. It's evident that Customer Alliance plays a pivotal role in advancing the guest experience in the hospitality industry. We're excited about the potential collaborations ahead.