We had a chat with Nicolle Martin who, in less than five years, built the largest Skal Club in the world. This is the recipe for her success.
SE: Good morning Nicolle, tell us something about your background.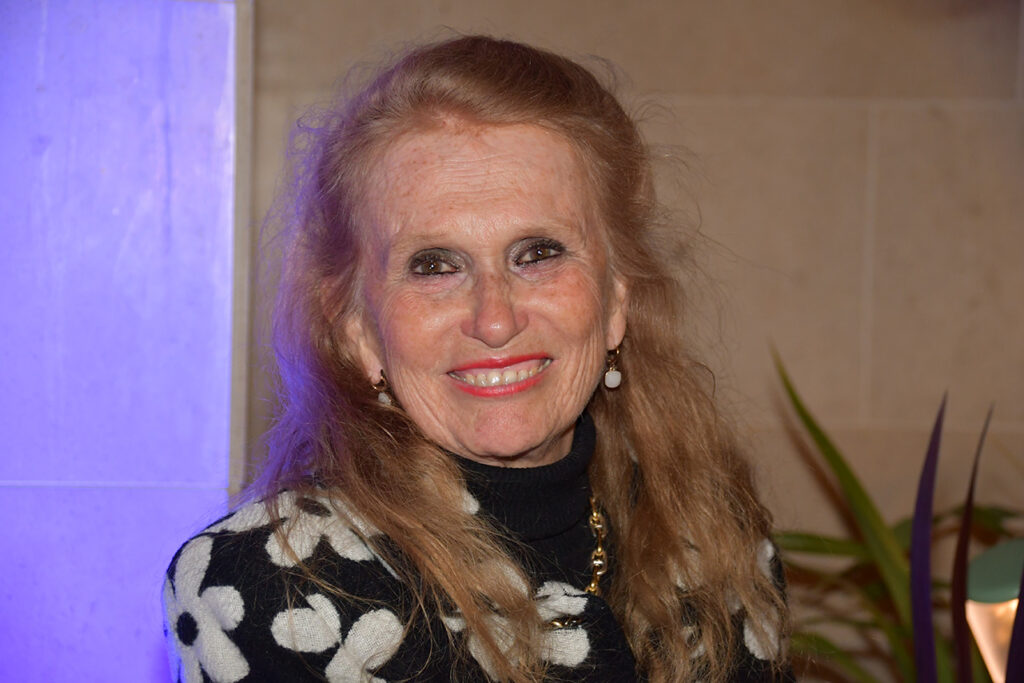 NM: I've spent 45 years working in tourism, which is a real passion. I was responsible for promoting tourism in Nice and the surrounding area in the leisure marketing department of the Tourist Office as follows :
acting as an interface between national and international tourism professionals and tourism professionals in the Metropolitan area.
helping coach operators, travel agents, tour operators and online booking companies to find the best addresses for their programmes in Nice, targeting their groups or individual customers.
help them discover the many facets of the Côte d'Azur during their study trips. This enabled me to make friends in all the countries I was responsible for France, Europe, Canada, the Baltic States, Israel, Turkey, and the Middle East ….
Then a page was turned for a new adventure: my election as President of Skal International Côte d'Azur, once I had retired.
In September 2018, when I was elected, this club was in 'free fall' with 9 members. Today, 5 years later, I'm proud to be the 40th president of the world's leading club with 214 members. This has earned our club the Platinium Award 4 years in a row for the exponential increase in our membership and recognition from the World President of Skal International.
SE: I see that you have a very young membership…
NM: Our members have an average age of 35 and do "Business between Friends". Skal Jeunes helps tourism students to take advantage of immersion days, work placements and jobs in tourism companies that are members of our association.
What a pleasure it is to pass on our expertise, experience, know-how and interpersonal skills to the next generation of future tourism professionals! We work closely with the Lycée Hôtelier Jeanne & Paul Augier, the Ici Icare and Tunon schools, The International University of Monaco, etc.
SE: and you organize many events…
NM: Every month we organise cocktails for lunch or dinner, preceded by networking or speed business. At each meeting, we welcome between 20 and 50 new contacts who discover Skal Côte d'Azur and join our wonderful family.
SE: …with great communication
NM: Yes, 14 loyal media reports on our activities. Thanks to our communication on social networks, 3 posts per week for Skal Côte d'Azur and a daily post on my personal RS are published. Our monthly newsletters in English and French highlight our members and our activities. Each month one of our members is featured in an article on the tourism media that follow us.
SE: Tell us something about your activity with other associations and partners, as this seems to be the multiplying factor behind your amazing growth.
NM: I was very honoured and proud to take part in the Trophées des Femmes Dirigeantes d'Entreprises in partnership with Côte Magazine, to raise the profile of our association among a greater number of tourism professionals on the Côte d'Azur and the exciting adventure of volunteering in a caring business club.
Last May we were awarded the trophy in the Associations category. I'm delighted that 70% of our members are women entrepreneurs.
I'm an ambassador for the CRT Côte d'Azur France and Skal International. I'm a member of the following associations: Kefi, a business network that brings together professionals from all sectors to do 'Business the Other Way'. M.Tourisme Telecom Valley Partner of French Tech Cannes: Cannes is up France Québec Côte d'Azur.
SE: what do you think needs to be done to consolidate your club?
NM: The managerial cohesion of the club's team of volunteers still needs to be strengthened to improve these results. This volunteer work is all the more valuable in my eyes, and I thank them for it. I'm proud of the motivation and involvement of our members in our club's associative life, despite their busy professional lives.