Interview with Nelly Russo, member of and supported by Skal Napoli, Founder of "Welcome Irpinia" DMO, and candidate in the next Skal International Sustainability Awards 2023.
Skal Europe: Today, we have the honour of speaking with Nelly Russo, the visionary behind the "Welcome Irpinia" Destination Management Organization (DMO). Nelly, thank you for joining us. Could you please share with our audience the motivation behind your decision to participate in the International Skal Sustainability Awards and how it ties into your mission for Irpinia?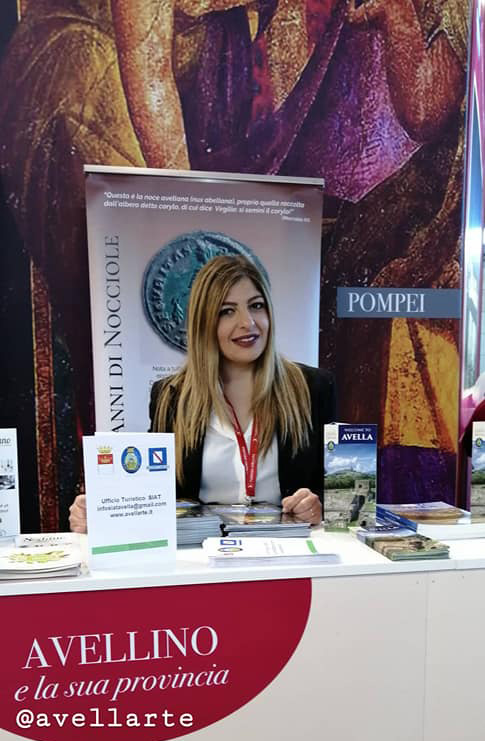 Nelly Russo: Thank you for having me. My decision to participate in the International Skal Sustainability Awards is driven by a strong desire to give voice and visibility to my homeland, Irpinia. Despite being mostly known for the scars left by the devastating earthquake of the 1980s, Irpinia holds immense potential. Our goal is to uplift and position Irpinia on the international tourism stage, leveraging its role as the verdant heart of the Campania region. This is particularly significant in light of the recent surge in tourism to neighbouring areas like Naples, Pompeii, and the Amalfi Coast, with over 10.9 million visitors in 2021 post-COVID, contributing to 3.9% of Italy's total, and an estimated expenditure exceeding 1.4 billion euros (3.8%). Projections indicate a 13% increase for 2023, with over 18 million visitors.
Skal Europe: Fascinating! Could you elaborate on the strategies you're employing to achieve this transformation?
Nelly Russo: Certainly. Our approach involves crafting a comprehensive strategic development plan to turn this transitional region into a sought-after tourist destination. Central to this is the establishment of a Destination Management Organization, or DMO. Irpinia boasts an array of cultural and natural attractions, from its historical and archaeological heritage to its artistic, monumental, and gastronomic treasures. It's often referred to as the "green Irpinia." This seemingly simple label holds deeper meaning as it encapsulates the diverse and intricate environment that forms the foundation for Irpinia's rich biodiversity. Our aim is to nurture a symbiotic relationship between nature and humanity, with responsible tourism as the driving force.
Skal Europe: Impressive initiative, Nelly. Could you elaborate on how "Welcome Irpinia" DMO operates and what distinguishes it?
Nelly Russo: Absolutely. "Welcome Irpinia" is a pioneering model for a green destination within the Campania region. We focus on promoting the cultural, natural, and gastronomic heritage of Irpinia while adhering to principles of eco-sustainability, all while encouraging green tourism. Our DMO operates as a public-private partnership involving key stakeholders such as municipalities, institutional bodies, the Chamber of Commerce, local tour operators, academic institutions, and local enterprises. Avella, geographically positioned at the crossroads of Naples and Avellino, serves as the gateway to Irpinia, welcoming visitors to this captivating territory.
Skal Europe: It's evident you've put a lot of thought into the environment and sustainability. Could you touch on how the DMO is contributing to environmental preservation?
Nelly Russo: Certainly. The future of our region's tourism sector is intricately linked to environmental quality. Ecotourism, with its ecologically compatible travel concepts, has become increasingly popular, synonymous with sustainable economic development. Irpinia's Parco del Partenio, brimming with biodiversity due to its geographic, morphological, and climatic features, hosts a significant portion of Europe's plant and animal species. However, human interventions pose serious threats. "Welcome Irpinia" DMO's responsibility includes safeguarding this immense natural treasure, and encouraging local economic growth while adhering to stringent environmental sustainability criteria.
Skal Europe: Impressive work, Nelly. What are the future prospects and goals for "Welcome Irpinia" DMO?
Nelly Russo: Our vision revolves around sustainable economic integration and harnessing various forms of rural tourism to bolster social, economic, and territorial cohesion. We're committed to offering local sustainable development, nurturing the hospitality sector throughout the region, and educating young minds. We envision that a thriving tourism industry in Irpinia will not only stimulate economic growth but also address issues such as rural desertification and population decline. Our mission involves aligning with the United Nations' 17 Sustainable Development Goals and their 169 targets, using indicators and tools that guide our municipal actions within the DMO framework.
Skal Europe: Nelly, your dedication to transforming Irpinia into a sustainable tourist destination is truly inspiring. Thank you for sharing your insights with us today.
Nelly Russo: Thank you for the opportunity to discuss our efforts. It's my hope that Irpinia's transformation serves as an example of responsible tourism and sustainable growth for regions around the world.