War does not stop tourism: travel demand in Western Europe is growing again.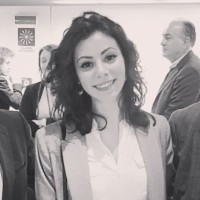 We receive this report from Michela Ciccarelli, Destination Data Specialist at Lybra Tech and Skal Roma member where big data is interrogated to assess the impact of the war in Ukraine on tourism.
When a few weeks ago we witnessed, incredulously, the outbreak of war in Ukraine, the whole tourism world trembled: all European operators of the travel supply chain saw in the war another insurmountable obstacle to the post-Covid recovery.
After two years of pandemic emergency, 2022 seemed to have started off on the right foot: the improvement in the health situation was slowly driving tourists to plan trips and everyone looked with hope at the spring/summer
seasons.
The recent war events disrupted the market, once again raising a climate of tension and insecurity: with the invasion of Ukraine and the involvement of NATO, travel demand collapsed rapidly in all European countries, leaving the tourism market in a situation of strong uncertainty.
Michela Ciccarelli can be contacted at michela.ciccarelli@lybra.tech, website www.lybra.tech.