Candidate for President 2023-2025
Vision for SKAL International Europe Area and the Role of the President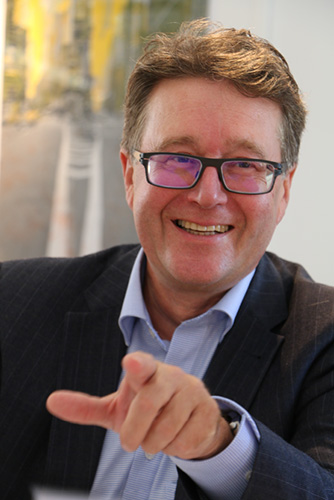 Europe, with its rich history in tourism dating back centuries for learning and science, and even millennia for trade and innovation, stands as the cradle of the industry.
Establishing a dedicated SKAL International Europe Area and a corresponding Area Committee is imperative for European SKAL Clubs. It provides a platform for harmonizing their voices and addressing specific challenges faced by European tourism within the SKAL framework.
The inherent diversity among European countries amplifies the complexity of the president's role. Moreover, dealing with organizational bureaucracy demands a delicate touch. Therefore, a key focus will be rallying the newly appointed board members towards substantive content rather than getting bogged down in statutes and paragraphs.
This endeavour is undeniably challenging, and I cannot guarantee the resolution of every issue. However, together, as a united team with the backing of European clubs, we will forge ahead.
Over the past two years, it has become evident that nurturing connections between clubs, sharing knowledge, and fostering regional tourism development are increasingly vital. The industry has witnessed heightened dynamism in the aftermath of COVID-19 restrictions.
Initiatives like the Academy Programme, under the guidance of Vice President and President of Skal Italy, Tito Livio Mongelli, have played a pivotal role in advancing Skal Europe's activities.
As members of the Skal Europe board, we have functioned cohesively since the inception of the Area Committee, delineating clear areas of responsibility, adhering to regular meetings, and defining tasks with measurable outcomes for reporting and implementation.
All processes are conducted transparently and documented on the website for public access.
If elected, I am committed to promoting the involvement of both European and international clubs interested in our network.
Let us collaborate towards a promising future for Skal!