Candidature for the Position of MDO – Membership Development Officer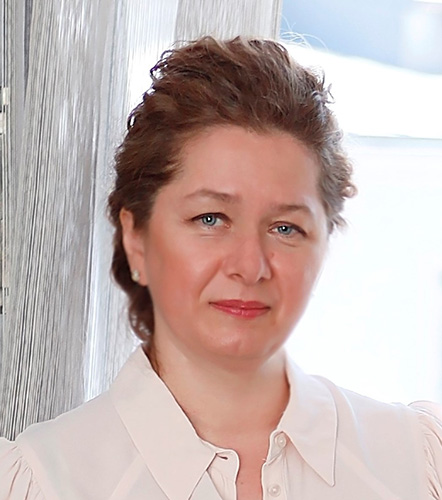 Skal International Europe Area Committee
Membership Development Plan
Ladies and gentlemen of Skal International Europe,
I am honoured and enthusiastic to present myself, Georgeta Grecu, as a candidate for the Skal Europe board. With deep-seated passion and dedication to the travel and tourism industry, I stand before you today, ready to contribute my energy, expertise, and vision to further strengthen the Skal community in Europe.
Throughout my career in the travel and tourism sector, I have witnessed the remarkable potential that lies within Skal International Europe. The organization has been instrumental in fostering connections, sharing insights, and driving positive change across our industry. However, I believe that our journey has only just begun, and there is immense room for growth and innovation.
As we collectively strive to build a more vibrant and inclusive community, I propose a comprehensive "Skal International Europe Area Committee Membership Development Plan." This plan seeks to empower our organization with the tools, strategies, and collaborative spirit needed to attract new members and provide them with meaningful opportunities for engagement and growth.
Allow me to outline the key components of this ambitious plan, a plan designed to propel Skal International Europe to new heights as we embrace the challenges and opportunities of the evolving travel and tourism landscape. Together, we can shape the future of Skal in Europe and continue to make a positive impact on our industry.
Skal International Europe Area Committee Membership Development Plan:
Needs Assessment: Conduct a thorough analysis of the evolving needs and aspirations of travel and tourism professionals across Europe.
Targeted Outreach: Develop targeted marketing campaigns and outreach strategies to engage potential members from diverse backgrounds and regions.
Membership Benefits Enhancement: Strengthen and diversify the range of benefits offered to members, making Skal Europe membership an indispensable asset in their professional journey.
Mentorship Program: Create a mentorship program to facilitate the integration of new members and provide them with personalized guidance and support.
Collaborative Events: Foster collaboration with industry partners and organize innovative events that showcase the unique value of Skal membership.
Recognition and Incentives: Implement a recognition program to celebrate the contributions of members who excel in recruiting new talent, with rewards that inspire further engagement.
Online Resources: Establish a comprehensive online platform equipped with recruitment resources, materials, and success stories to assist members in their recruitment efforts.
Regional Expansion: Encourage the establishment of Skal clubs in underserved regions, enabling the organization to reach new corners of Europe.
Tracking and Reporting: Develop a transparent system for tracking recruitment efforts and sharing regular reports on our progress.
Member Engagement: Cultivate a culture of active participation and engagement among existing members, encouraging their involvement in recruitment activities and fostering a sense of ownership.
I firmly believe that with this Membership Development Plan, Skal International Europe can harness the power of collaboration and innovation to continue its journey of growth and excellence. Together, we can create a dynamic and forward-thinking organization that truly reflects the diversity and vitality of our industry.
Thank you for considering my candidacy and for your dedication to the future of Skal International Europe. Together, we can shape a brighter tomorrow for our beloved organization.
Georgeta Grecu
Skal International Bucharest, Romania
8th October 2023